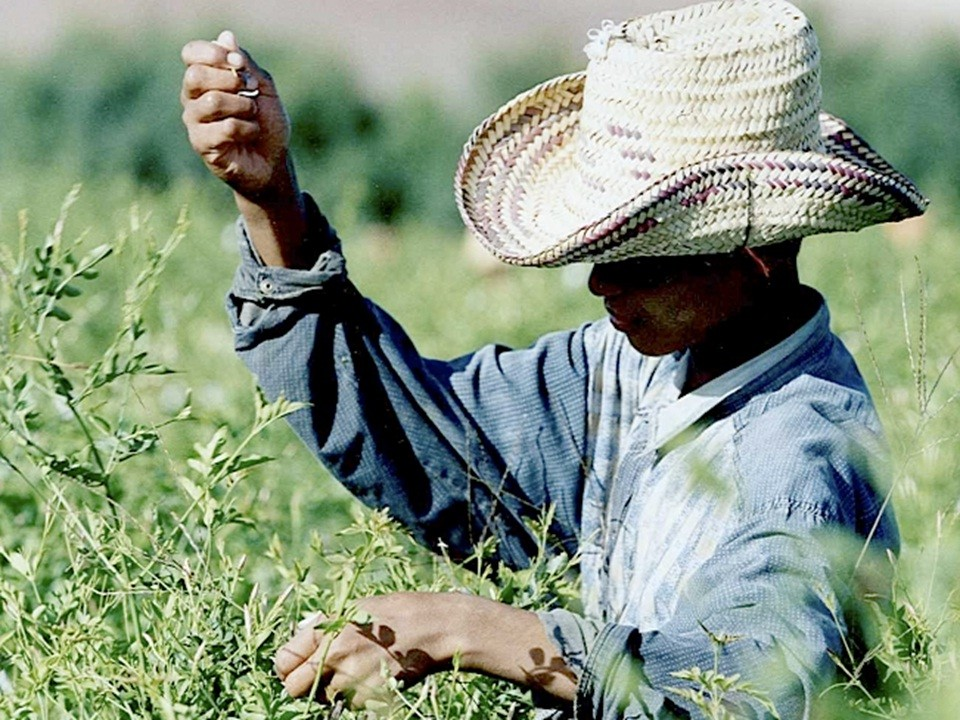 Jasmin harvest in Morocco & Vanilia harvest in Madagascar
The OSHADHI Philosophy
The Oshadhi philosophy is governed by the criteria of purity, naturalness, simplicity and joy.
This is how the brand has consistently expanded over the last 20+ years. We pay constant attention to the quality of all OSHADHI products by selecting them directly from their origin on all continents and paying highest attention to the best possible means of storing, handling and packaging. With Oshadhi, our customers know to expect top-quality products. With this in mind we offer more than 550 essential oils and absolutes, as well as numerous synergy blends, hydrosols, and skin care products that are of the highest quality.
These have been mostly derived from wild-grown plants or certified organic cultivation, many from rare subspecies and selected varieties of medicinal plants.
Our oils and their producers have been deeply researched since we place a premium on the way the oils are processed, stored and handled. In addition we have worked hard to create an environment where our team works in harmony and develops positive feelings and a relationship to the oils. Just as we honour the plants and our team of co-workers, we also honour animals by avoiding at all times any testing of any of our products or ingredients on animals. Oshadhi has never tested any product on animals and maintains this as a strict principle in our company's philosophy.